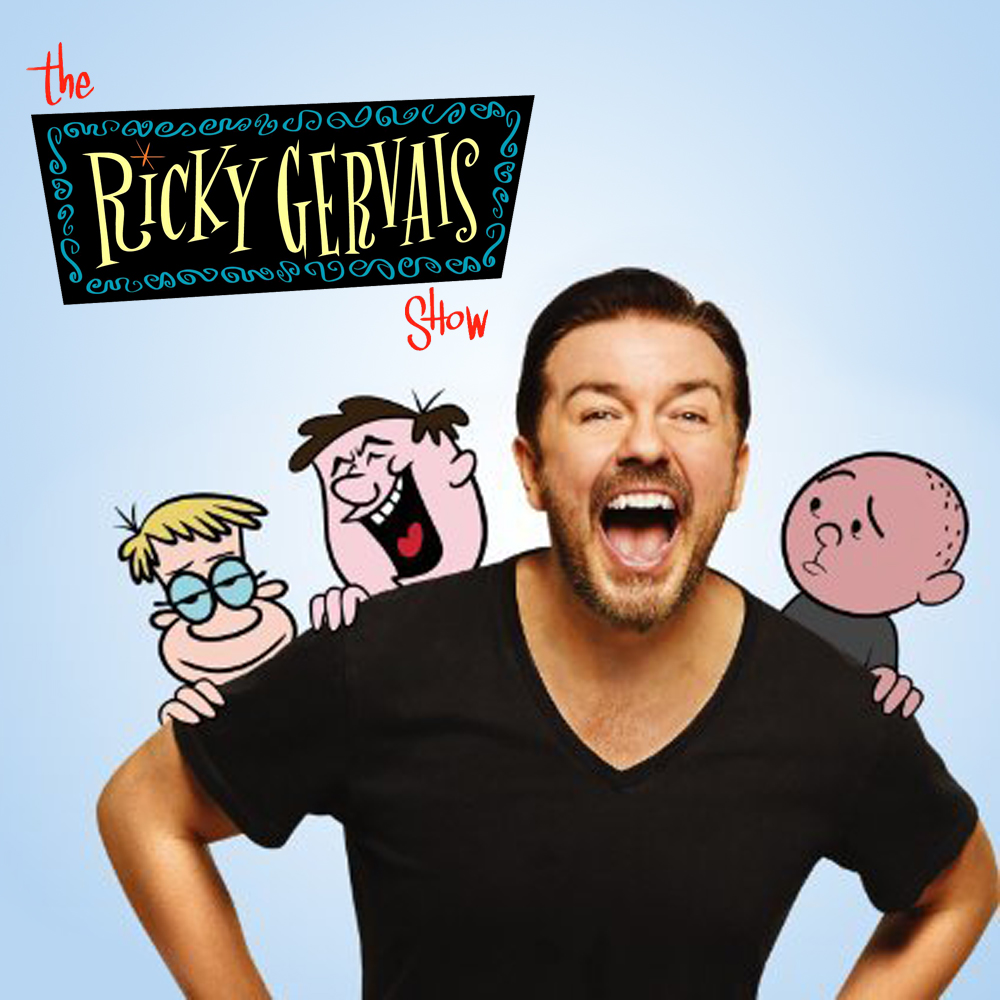 It's been a while since I've posted something on here to rip on the professionals who use flash. The Ricky Gervais Show. A popular web podcast where they've managed to get themselves a hit show which was animated in Flash. How delightful! The series ended with three seasons from 2010 to 2012 but it doesn't stop me from ripping on how much influence the internet could of had on it or how it poked fun at the internet.

The wikipedia page article says 'The episode "Knob at Night" was nominated for the Primetime Emmy Award for Outstanding Animated Program (for Programming Less Than One Hour) at the 62nd Primetime Emmy Awards.'
Wikipedia page: https://en.wikipedia.org/wiki/The_Ricky_Gervais_Show_(TV_series)
I went to watch that epiosde on the box-set and all that one episode ever talks about it sex, sex and sex! That's all. Is that a hint I'm getting that any flash animated series. It's the 2nd episode of the first season, you know? That 2nd episode where it follows after the first episode. That very first epsiode which acts as a debut of the show, trying to say the rest of the series is loaded with good stuff but doesn't deliver. A bit predictable isn't it?! Like what you trying to say? the best content make in flash should be about sex? I try not to take anymore noticed of this. I'm bored of the show already!